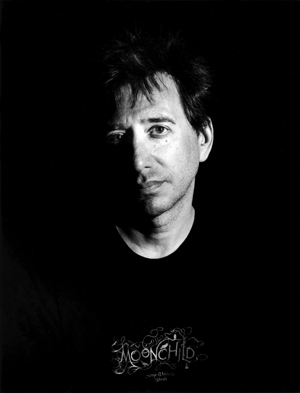 John Zorn Composer Portrait Video Preview
We are psyched to premiere  John Zorn's Bateau Ivre (2011) on Friday December 9th at Miller Theatre.  Join us and a great collection of all-stars including Fred Sherry, Jennifer Koh, Stephen Gosling, and many more.
Bateau Ivre (2011) has been made possible by the Chamber Music America Classical Commissioning Program, with generous funding provided by The Andrew W. Mellon Foundation, and the Chamber Music America Endowment Fund.
Read what long-time collaborator Willie Winant has to say about working with John Zorn.
I've known John for almost 25 years, he is probably the most creative and imaginative composer I've ever known or worked with (and I've worked with a lot)! Henry Cowell had said that a composer of today should be able to write music convincingly in more than just one genre (or style), and John does this in spades, not only convincingly but with imagination and total creativity! It's been a real honor to know, and have the opportunity to work with him.
-Willie Winant