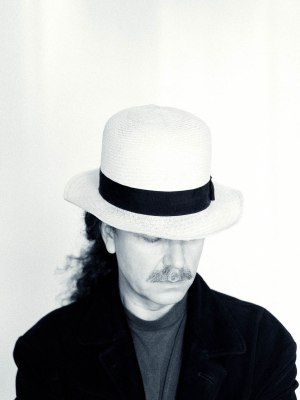 In anticipation of the world premiere of James Dillon's New York Triptych, Talea cellist and Dillon-veteran Chris Gross talks about his experience in learning Dillon's music. Come hear the world premiere on July 16, at the Internationales Musikinstitut Darmstadt


Practicing your own part of a new work is kind of like studying an elephant by examining it's tail from half an inch away: you don't really know what you're dealing with until you see all the parts put together.  That's a bit how it feels with James Dillon's new work New York Triptych, though having had some previous experience with his music, I have certain expectations and notions about how it will eventually be constructed.  My first experience with Dillon was as somewhat of a new music newbie – a senior at Oberlin College, premiering The Soadie Waste (a quintet commissioned by friend and pianist Mike Gallope).  It was a great honor of course, but we were all green to say the least; that first experience working with James still resonates in my memory.  Now of course I know James and his music a little bit better.  It's comforting, but perhaps slightly dangerous when you start to know a composer's music better: what you the performer might expect to happen and what the composer has in mind could be two very different things.  Sitting here in my apartment some things already jump out as quintessential-Dillon (oh yes, those nasty double stops in multiple rhythmic layers).  But there seem to be some new elements as well (such as massive virtuosic figurations in palindromic formation); new for me at least.


And that's the big discovery – we just don't know yet what this will be.  Only James knows and, really, he doesn't completely know; we, the musicians still have a big role to play.  I'm looking at my elephant's tail: I wonder what's attached?


-Chris Gross


***This piece was made possible by a grant from the Fromm Music Foundation.