---
In February 2016, the Talea Ensemble collaborates for the fourth time with the Austrian Cultural Forum New York to present "American Immersion", its annual series offering in-depth portraits of important voices in contemporary composition to American Audiences. This year, Austrian-born and New York-based Georg Friedrich Haas is featured, one of Europe's major composers today.
This year's portrait features again chamber and large ensemble programs: the JACK Quartet will perform the 50 minutes long In iij. Noct. (2001) in complete darkness at the ACFNY, while the Talea Ensemble will play a program of Haas' pieces for larger ensembles at the Bohemian National Hall, featuring the US premiere of his 2009 work for chamber orchestra and soprano …wie stille brannte das Licht.
The introduction to this work states:
The defining feature of Georg Friedrich Haas' creative work is his work with the minutiae of sound creation. "The love of sound, the love of the sounds that unfold like living beings in time and space", he wrote in his Notes on Composition, "is for me one of the founding principles of my work".  Like, for example, Giacinto Scelsi – but with the key difference that he created his tonal effects with precisely noted scores – Haas focuses his attention on the possibilities of microtonality and the complex internal life of sound (for example the combined effects of different overtones or partial tones), creating sound worlds and harmonic colours that go beyond the possibilities of the traditional eleven-note tempered half-tone scale.
ABOUT THE COMPOSER:
Georg Friedrich Haas has emerged as one of the major European composers of his generation. His music synthesizes in a highly original way the Austrian tradition of grand orchestral statement with forward-looking interests in harmonic color and microtonal tuning that stem from both French spectralism and a strand of American experimentalism. The result is an exploratory, uncompromising music that is also sensuously attractive. His music appeals to unusually diverse constituencies, from avant-garde composers for its microtonal investigations to casual listeners for its spacious forms and euphonious harmony.
Haas has composed several operas and concertos and a variety of chamber works, including seven string quartets. His hour-long in vain, for 24 musicians, is widely regarded as one of the most original and path-breaking new compositions in the past quarter century. Another important work is limited approximations, for orchestra and 6 microtuned pianos. He has received numerous national and international prizes, including the Kompositionspreis of the SWR Symphony Orchestra (2010) for limited approximations and the Grand Austrian State Prize for Music (2007), the country's highest artistic honor.
Since 2013, Haas holds a full-time tenured professorship in composition at Columbia University. Before that he has held dual professorships at the Hochschle für Musik in Basel, Switzerland, and the Kunstuniversität in Graz, Austria.
PROGRAM:
February 24, 2016 at 7:30 PM – JACK Quartet
In iij. Noct (2001)
JACK Quartet
Venue:
Austrian Cultural Forum
11 East 52nd Street
New York, NY
FREE Admission, Tickets at acfny.org
February 26, 2016 at 8:00 PM – Talea Ensemble
La profondeur (2009)
I can't breathe (2015) *US Premiere
tria ex uno (2001)
…wie stille brannte das Licht (2009)
Talea Ensemble
Tony Arnold, soprano
Gareth Flowers, trumpet
James Baker, conductor
Venue:
Bohemian National Hall
321 East 73rd Street
New York, NY
FREE Admission, Tickets at acfny.org
Presented by the Austrian Cultural Forum
---
Steven Kazuo Takasugi
Sideshow (2009-2015)
for amplified octet and electronic playback in five movements
Written for Alex Lipowski and the Talea Ensemble
Text: Karl Kraus
Sideshow (2009-15) for amplified octet and electronic playback in five movements is Takasugi's largest and most spectacular work to date.  Largely theatrical in nature, this piece is based on the dark sideshows of Coney Island's amusement parks in the early part of the 20th century.  Sideshow is a meditation on virtuosity, freak shows, entertainment, spectacle, business, and the sacrifices one makes to survive in the world. A cycle of six aphorisms by the Viennese satirist Karl Kraus (1874–1936) is embedded as a subtext running through the work:
1. "Ein Gourmet sagte mir: was die Crême der Gesellschaft anlange, so sei ihm der Abschaum der Menschheit lieber."
(A gourmet once told me: he preferred the scum of the earth to the cream of society.)

2. "Wenn Tiere gähnen, haben sie ein menschliches Gesicht."
(When animals yawn, they have a human face.)

3. "Der Fortschritt macht Portemonnaies aus Menschenhaut."
(Progress makes wallets from human skin.)

4. "In einen hohlen Kopf geht viel Wissen."
(Much knowledge fits in a hollow head.)

5. "Die Technik ist ein Dienstbote, der nebenan so geräuschvoll Ordnung macht, daß die Herrschaft nicht Musik machen kann."
(Technology is a servant who makes such noisy order in the next room that his master cannot make music.)

6. "Wien hat eine schöne Umgebung, in die Beethoven öfter geflüchtet ist."
(Vienna has beautiful surroundings, to which Beethoven often escaped.)
Takasugi says of his piece:
Sideshow is first and foremost a work of music theater framed in a chamber music performance suggesting a circus sideshow (freak show). It is extreme, sometimes "over the top" in its theatrical depictions and demonstrations, especially for a piece of chamber music in a classical music venue, and yet it is saved by a ruthless containment. Comical, strange, or grotesque elicitations may result from various acts performed on stage, still these are never approached by a performer's attempt to be silly, cute, melodramatic, or histrionical. Quite the opposite: it is an extremely austere theater, more related to the Japanese Noh Theater or the tea ceremony. (From the characters' portrayed by the players perspective, there is nothing funny about this theater; on the contrary, something fatalistic or absurdly tragic.) [...] Frozen silences or non-activities are performed with the utmost intensity, presence, and concentration, as if holding up the emptiness of the universe simply with one's gaze.




[...] The performers think of themselves as characters in a sideshow.  The saxophonist is the Sideshow Giant, having bellow-like lungs.  The violist is a sword swallower, expert with a bow sword.  The pianist is the Human Spider, having been born with eight hands.  The percussionist is the Stuttering Midget and Sideshow Proprietor/Announcer.  Each character of this quartet has his or her uncanny double, twin, imposter, accomplice, copycat, deformed clone.
About the composer:
Steven Kazuo Takasugi, born 1960 in Los Angeles, is a composer of electro-acoustic music. This involves the collecting and archiving of recorded, acoustic sound samples into large databases, each classifying thousands of individual, performed instances collected over decades of experimentation and research, mostly conducted in his private sound laboratory. These are then subjecting to computer-assisted, algorithmic composition, revised and adjusted until the resulting emergent sound phenomena, energies, and relationships reveal hidden meanings and contexts to the composer. Against this general project of fixed-media is the addition of live performers, described as an accompanying project: "When people return . . ." This relationship often creates a "strange doubling" playing off the "who is doing what?" inherent with simultaneous live and recorded media: a ventriloquism effect of sorts.
Takasugi received his doctoral in music composition at the University of California, San Diego. He is currently an Associate of the Harvard Music Department and Managing Director of its Summer Composition Institute. He is the Riemen and Bakatel Fellow for Music at the Radcliffe Institute for Advanced Study at Harvard University, and is the recipient of awards including a John Simon Guggenheim Fellowship, two Ernst von Siemens Foundation Commissions, and a Japan Foundation Artist Residency. His work has been performed extensively worldwide. Takasugi is also a renowned teacher of composition associated with master classes in Singapore, Stuttgart, Tel Aviv, Darmstadt, and Cambridge, Massachusetts. He has taught at the University of California, San Diego, Harvard University, California Institute for the Arts, and the Kunitachi College of Music in Tokyo. Takasugi is also an extensive essayist on music and was one of the founding editors of Search Journal for New Music and Culture. He has organized numerous discussion panels and fora on New Music including colloquia and conferences at Harvard Music and the Darmstadt Forum.
Sideshow Tour Dates:
November 19, 2015, 8 PM
Bludenzer Tage zeitgemäßer Musik *World Premiere
Bludenz, Austria
December 1, 2015, 8 PM
Radcliffe Institute, Harvard University *US Premiere
Cambridge, MA
December 5, 2015, 8 PM
DiMenna Center, Cary Hall
New York, NY
8 PM: Pre-concert reception with beer generously provided by Coney Island Brewery
9 PM: Concert
December 7, 2015, 8 PM
Monday Evening Concerts
Colburn School, Zipper Hall
Arnold Schoenberg: Pierrot Lunaire, Op. 21
Steven Kazuo Takasugi: Sideshow (2008-15)
Talea Ensemble:
Barry Crawford, flute
Rane Moore, clarinet
Ryan Muncy, saxophone
Yuki Numata Resnick, violin
Beth Weisser, viola
Chris Gross, cello
Stephen Gosling, piano
Alex Lipowski, percussion, vocals
David Adamcyk, electronics
Press for Sideshow:
"The New York-based Talea Ensemble delivered fabulously well on the virtuosity and entertainment spectacle. Takasugi came through big time with his promise of a freak show… This is an amazing piece."
"The adventurous New York-based Talea Ensemble infused the piece with virtuosic chaos and a dark sense of humor. … Like the sideshows that inspired it, this piece probably has to be seen to be believed. Talea Ensemble is taking the show on the road, performing in New York on Saturday and Los Angeles on Monday. See it and believe, if you dare."
Commissioned by the Bludenzer Tage zeitgemäßer Musik and sponsored through the Ernst von Siemens Music Foundation.
---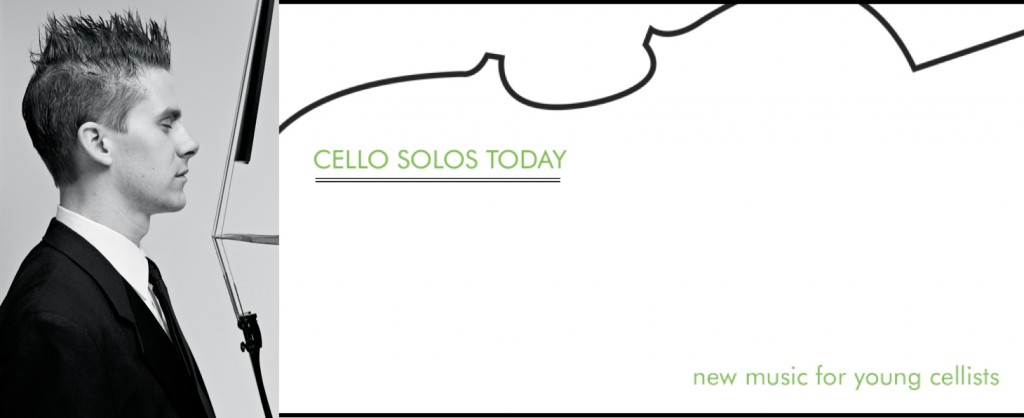 The idea behind Cello Solos Today is simple: to commission an anthology of 12 new short works (3-4 min. max) for solo cello, composed for intermediate cellists in a variety of contemporary styles by some of today's leading composers. By creating a repertoire of new works specifically designed for the non-professional cellist, Cello Solos Today seeks to actively engage young musicians with contemporary music through firsthand performance experience. A broader goal is to strengthen a tradition of living composers writing new music for young players of all instruments.

Cello Solos Today is committed to commissioning a range of composers representing different styles, backgrounds, and ages. The following composers have agreed to contribute new works to the collection:

Anthony Cheung
Mario Davidovsky
Jonathan Dawe
Mario Diaz de Leon
James Dillon
David Fulmer
Michael Gordon
Hannah Lash
Steve Lehman
Wei-Chieh Lin
Augusta Read Thomas
Charles Wuorinen

Goals: The first goal of Cello Solos Today is the commissioning, publishing, and distribution of new work for intermediate cellists. A second, and concurrent goal, is the creation of pedagogical materials to assist musicians who may be encountering contemporary music for the first time. These materials will include an accompanying recording of each work, as well as exercises designed to introduce unfamiliar techniques and musical syntax. An emphasis would be made on creating short exercises that are creatively-based rather than pedantic, and centered on experimentation and improvisation using the materials of the work being studied. These pedagogical materials would be made available online using audio and video, with the goal of creating an easy-to-use digital resource for both students and teachers.

Impact: The target audience for Cello Solos Today is a broad community of intermediate cellists, focused on young musicians and their teachers as well as adult amateurs and musicians in the early years of conservatory study. Further, the pieces in this collection will be performed nationally by students on a range of levels, and gain widespread exposure for these composers beyond the more serious audiences who are already familiar with them. Audiences for these works will range from devoted classical music-lovers, to families and peers of students. By creating works that are technically accessible yet aesthetically demanding, Cello Solos Today hopes to engage a wider audience with contemporary classical music through the joy of performing new works.

Funding and Timeline: Cello Solos Today seeks funding for commissioning fees to create new works for intermediate cellists. Funding is expected to be completed in 2015, with new works submitted at the end of 2016. Performance and recording, as well as publication and pedagogical materials will follow completion of the collection.

Cello Solos Today is a project of the Talea Ensemble, initiated and performed by founding cellist Chris Gross. Talea is committed to engaging students and audiences with contemporary music, through residencies, institutes, masterclasses, and concert talks and discussions.

To Donate, click the donate button below. After entering your payment information, please write "Cello Solos Today" in the Special Instructions box.
Make a PayPal donation:


Or send contributions directly to:

Talea Ensemble
37-18 Northern Blvd.
Suite 208
Long Island City, NY 11101
---























In May 2015 the Talea Ensemble presents the third installment of its annual American Immersion series, this year featuring Austrian-born composer Clemens Gadenstätter. As in past years, the series offers American audiences an in-depth introduction to an important new voice in contemporary composition through chamber and large ensemble programs, in-concert discussions, and open rehearsals. Likewise, the musicians of the Talea Ensemble have the opportunity to work directly with the composer, learning firsthand his unique musical language and delving deeply into a world of new techniques and modes of expression. This year's residency features the U.S. premiere of Gadenstätter's bersten/platzen (Paramyth 4) for cello and piano and the JACK Quartet performing his haeuten (Paramyth 1) for string quartet. The project culminates in the world premiere of les derniers cris for ensemble, and the U.S. premieres of Semantical Investigations II and les cris des lumières, for ensemble and light.
On the subject of his Semantical Investigations, the composer writes:

For some time, I have been developing music from the sounds and acoustic events that accompany and define our everyday lives. I engage with the way our mode of listening is shaped by our experience and surroundings, and seek to create a music that deals transformatively with this contingency. At present I am working primarily with sound objects that can act as "signals" in the acoustic realm: from warning signals (sirens, etc.) and acoustic commands (an alarm clock going off, etc.) to social signals, indicators of specific, highly codified social situations (sound objects belonging to thematic complexes such as "church," "nature," etc.) and formalized gestures. The loaded nature of the way we hear such sounds demands compositional techniques that break through this codification of listening. Music should reveal the code, which thus remains in effect, but simultaneously negate it; it should change and dissolve the modes of perception that accompany the objects and the contexts in which they are embedded, and thus also transform their meaning into a different form and a different content through an altered way of listening.
- Clemens Gadenstätter

About the composer

Clemens Gadenstätter's work revolves around the semantic aspects of sounds. Born in Zell am See, Austria in 1966, he studied composition with Erich Urbanner and Helmut Lachenmann and flute at the Music University in Vienna.

Gadenstätter has composed commissioned pieces for the Musikbiennale Berlin, the Südwestrundfunk Baden-Baden (Donaueschinger Musiktage 2001, 2005, 2012), Neue Vokalsolisten Stuttgart, Konzerthaus Berlin, Musik der Jahrhunderte – Stuttgart, Wien Modern, Austrian National Broadcaster ORF, Klangforum Wien, Ensemble Recherche, the Salzburger Festival, and Ensemble Modern among others. He has collaborated with a host of orchestras such as RSO – Wien, SWR Orchestra Freiburg and Baden Baden, Hilversum Kamerorkest, RSB Berlin, Philharmonie de Luxemnburg; Ensembles such as Ensemble Modern, Klangforum Wien, ASAMISIMASA – Oslo, L'Instant Donné Paris, Ensemble Recherche, Kammerensemble Neue Musik Berlin, Ensemble Ascolta Stuttgart, Neue Vokalsolisten Stuttgart, Phase Contemporary Wien, Trio Accanto Freiburg; and soloists and conductors including Peter Eötvös, Peter Rundel, Arturo Tamayo, Beat Furrer, Pascal Rophe, Johannes Kalitzke, Ernst Kovacic, Marcus Weiss, and Florian Müller.

His interest lies not only in the sounds of new music, but more generally, all sounds that shape the human hearing experience: noises from everyday life, entertainment, music, and even sounds from advertisement or movies.

iNSIDE Out Chamber Music
Thursday, May 21, 2015 7:30 PM

Austrian Cultural Forum
11 East 52nd Street
New York, NY
FREE admission, Tickets at acfny.org

moved by (2014)
bersten/platzen (Paramyth 4) (2012) *US Premiere
haeuten (Paramyth 1) (2012)
*in-concert discussion with Clemens Gadenstätter

JACK Quartet
Yuki Numata Resnick, violin
Chris Gross, cello
Stephen Gosling, piano

Works For Ensemble
Thursday, May 28, 2015 8:00 PM

Bohemian National Hall
321 East 73rd St.
New York, NY
FREE admission, Tickets at acfny.org

les derniers cris: for ensemble (2015) *World Premiere
les cris des lumières: for ensemble and light (2014) *US Premiere
Semantical Investigations II: for 11 instruments (2008) *US Premiere

James Baker, conductor

Open Dress Rehearsal
Bohemian National Hall
321 East 73rd St.
New York, NY
May 28, 2015 2:00-6:00 PM
E-mail for Seat Reservations: talea@taleaensemble.org

Presented by the Austrian Cultural Forum
With the friendly support of: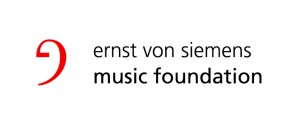 ---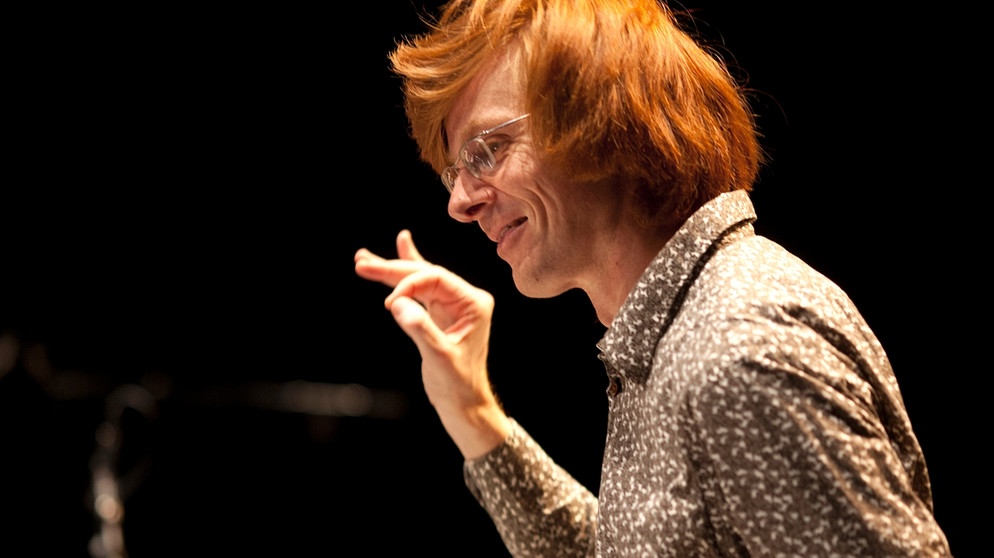 Music, as an art form, is alive. Rules and laws of musical composition are there to be reflected, updated, substituted or disposed. It starts with the definition of its smallest element: a note. Up to how much pitch variation is a note with vibrato still a single note? There is a continuum of events between vibrato, portamento, glissando and microtonal deviations. Nothing of this is covered by our music theory. Moreover, there is a barely researched relationship between tone and intonation about which performing musicians intuitively know much more than composers do, with their tendency towards taxonomy. The Speicher Project is a complex structure of variations and repetitions. Across all dimensions the elements are always in the same coherent relation. The very first viola notes ("evolving variation") correlate exactly with the form on a small, middle and large scale. In order to move on and remain interesting, a musical piece, besides variety, needs something one can actually recognize. In that sense everything can be recognizable – an individual sound as much as a whole movement (as in a recapitulation). There is, therefore, no need to throw in idea after idea, but rather to create a network of derivations within music.

-Enno Poppe

March 13, 2015, 8 PM
EMPAC
Troy, NY

Enno Poppe: Speicher I-VI (2008-2013) *US Premiere

James Baker, conductor

Presented by EMPAC
---


In March 2014, the Talea Ensemble brings Italian-born and Vienna-based composer Pierluigi Billone to New York for its second American Immersion project. The series allows American audiences to gain exposure to a new composer and allow the composer an opportunity to work in depth with the ensemble's musicians by continually developing a dialog and exploring his or her musical language. Talea will be presenting the US Premiere of Billone's magnum opus, Mani. Long for large ensemble along with a concert of smaller chamber works, performance practice classes, open-rehearsals, and lectures. The project's New York chapter culminates with a performance of Mani.Long as a part of Carnegie Hall's Vienna: City of Dreams festival, co-presented by the Austrian Cultural Forum. The program also features recent works by other important Austrian composers, Olga Neuwirth and Bernhard Gander. Mani.Long will be later presented at East Carolina University and Brandeis University.

Mani. Long (2001) is the first of many pieces with the prefix "mani" or Italian for "hand" and was commissioned by the Austrian ensemble, Klangforum Wien. All of these pieces exploit texture and timbre, revealing more and more subtle sounds organized in a way that diverts expectation. Their durations may seem extreme, but are necessary, as each soundworld is explored for the first time, the hands and body need time to register, search and move. Billone's proportions and soundworld are constantly thwarting expectations, asking the audience to examine his works with a careful ear.

In a sense, Billone seeks to excavate sound, not in a motion to reduce it to physical properties of amplitude or wave form, or even to distinguish music from sound and sound from noise. Rather, he is tracing the culturally received and historically learned perspectives of -what is sound- and -what can be sound- and how they become defined as noise or music down towards the earth; digging for roots that enable him to ground his work deeply in a place that is revelatory rather than superficial. He begins from a place of inquiry and provocation. He believes that just as an automobile, a violin or even a computer has sound, they "cannot think a sound," meaning that there needs to be an intention for it to be sound. In other words, sound is not an object, but a relationship. He values all of the sounds of everyday as it integrates life, for him, creating "a tension and distance" that is revealing and precious. To him, it is curious that many people are "not interested in active listening to music" but are …"constantly surrounded by sound, in the sound." And for him, this becomes a kind of new culture: "the post modern rootless technological human being."

Billone finds it imperative to look at the social, historical, and cultural conditions that limit sound from moving beyond these boundaries. He believes that once sound can be liberated from these ties, it will find once again its ability to energize and resonate from a more visceral and phenomenal non-discursive place that is actually about grabbing presence. He wants us to become resonant bodies; the source from which the sound emanates itself. He explores the delicate spaces between what is known and unknown; hanging in the moments before language can speak it and fully formed thoughts can define it. The audience itself becomes part of the exploration in this non-dialectical space so that openings are found, experience is singular, something has moved.

For Billone, listening is an act of seeking presence that is singular and enigmatic; seeking the unknown. He calls it "communion."

NYC Concerts
iNSIDE Out Chamber Music
March 4, 7:30 PM
Austrian Cultural Forum
11 East 52nd St.
New York, NY
Reserve Tickets Here!

Bernhard Gander: Die Orpheus Akte II (2008)
Pierluigi Billone: Mani.Matta (2008)
Olga Neuwirth: In Nacht und Eis (2006)
*In-concert discussion with Pierluigi Billone and Olga Neuwirth

Vienna Reinvented
March 7, 8 PM
Bohemian National Hall
321 East 73rd St.
New York, NY
Reserve Tickets Here!

Olga Neuwirth: un posto nell'acqua (Herman Melville-Skizze) (2009) *US Premiere
Bernhard Gander: Take Nine for Twelve (2011) *US Premiere
Pierluigi Billone: Mani.Long (2001) *US Premiere

James Baker, conductor

Presented by the Austrian Cultural Forum and Carnegie Hall's Vienna: City of Dreams festival. All events are free admission, ticket reservations required for some performances.

Composition Masterclass
February 28, 3 PM
Manhattan School of Music
120 Claremont Ave
New York, NY

Instrumental Performance Class
March 1, 3-6 PM
Talea Rehearsal Studio
37-18 Northern Blvd., Suite 208
Long Island City, NY
E-mail for Seat Reservations: talea@taleaensemble.org

Pierluigi Billone: Legno. Edre V. Metrio (2004)
for solo bassoon
Pierluigi Billone: ITI KE MI (1995)
for solo viola

Mani.Long Open Rehearsal
March 6, 11 AM-1 PM
Bohemian National Hall
321 East 73rd St.
New York, NY
E-mail for Seat Reservations: talea@taleaensemble.org

Mani.Long Tour

East Carolina University New Music Festival, March 21
Greenville, NC

Brandeis University, March 29
Slosberg Hall
Waltham, MA

With the friendly support of: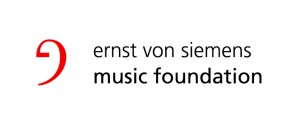 ---
Happy End from Klaas Verpoest on Vimeo.


HAPPY END: for animated film, live electronics, and ensemble

"A gently paced film animation- a boundless wander through imaginary cities.  This long adventure is responded to by Aperghis' music."
—Klaas Verpoest

He pulled the ogre's boots off and donned them himself.

Once upon a time there lived a woodcutter and his wife, who had seven children, all of them boys. The eldest was only ten years old, the youngest only seven.

The woodcutter and his wife were very poor, and their seven children caused them a lot of hardship, because none of them was old enough to earn a living.  What troubled the couple further was that the youngest was extremely delicate and never uttered a word, which they took to show his stupidity, although it was a sign of intelligence. He was very small; when he was born he was hardly bigger than a man's thumb, for which reason Little Thumb was what he was called. —from Little Thumb by Charles Perrault.

Perrault's fairy tale from 1697, is based on the character archetype of Tom, a small boy who, through his own wit and resourcefulness, is able to overcome enormous challenges to succeed despite everyone's low expectations of him. In this particular story, "le Petit Poucet" saves himself and his brothers from a hungry child-eating ogre after they are abandoned in a dense forest by parents who could no longer afford to keep them. The tale, however frightening and improbable, reminds us of the moral to never underestimate the underdog. He turns up in other creative interpretations, for example, he and his brothers and the ogre appear in the last act of Tchaikovsky's "Sleeping Beauty" and also in Ravel's "Ma Mere l'Oye."

"Happy End" was created by French composer Georges Aperghis and Belgian video-artist, Hans Op de Beeck (with the voices of Edith Scob and Michael Lonsdale), who collaborated to bring an adaptation of "Le Petit Poucet" to the stage in 2007 at the Opera Lille in France with Belgian Ensemble Ictus. At an hour long, the work features a 16-member ensemble on stage with live electronics, projected video and prerecorded voices. It is an arresting, all encompassing experience that pulls the audience into the world of the story, becoming more than just a re-telling of the tale and closer to a psychological journey into the mind of its protagonist. It is described as "the result of a remarkable artistic triangle" that portrays "a boundless wander through imaginary cities." (Klaas Verpoest) The black and white film contains animation, text and narration. While the music is a sonic representation of the visual, it is also critical fundamental matter with its own psyche.

Inventive composer Georges Aperghis' (born in 1945 based in France) work teeters precipitously along spaces between concert music, theater and opera. He founded the Atelier Théâtre et Musique (ATEM) and influenced by his relationship with actors, has incorporated theatricality into his pieces, often treating the text, actors, voice, staging, musical instruments, and movement equally in his scores. His work is virtuosic, rhythmically complex, and exploits the limits of register and dynamics, yet at times exhibits a playful and absurd quality. Aperghis' works defy categorization and immerse the audience in a totality of experience.

April 23, 2014
Roulette, Brooklyn

January 9, 2015
I/O Festival, Williams College
Williamstown, MA

May 8, 2015
Institute for Contemporary Art
Boston, MA

Georges Aperghis: Happy End (2007) *US Premiere

Animated feature film: Hans Op de Beeck, Bruno Hardt, Klaas Verpoest
Computer Music Production: Sebastien Roux
Conductor: James Baker





Funded by the French-American Fund for Contemporary Music, a program of FACE with major support from the Cultural Services of the French Embassy, SACEM, Institut Francais, the Florence Gould Foundation, and the Andrew W. Mellon Foundation.
Supported in part by the Harry and Alice Eiler Foundation.
---


"I have chosen Matsukaze, one of Zeami's finest works, as a starting point, reconstructed its libretto, composed music, and by means of new stage directions, tried to create a new opera based on a No- which lives in our own time." –Toshio Hosokawa
Matsukaze (Pining Wind or Wind in the Pines) is regarded as one of the most beautiful of the Noh plays. Written in the 15th century by Ze-ami, the title is a poetic play on words. Matsu can mean pine tree or to wait or long for, while kazu is the word for wind. A nobleman is exiled briefly to the Bay of Suma where he falls in love with two sisters, Matsukaze and Murasame (Autumn Rain), whose job was to ladle brine in order to make salt. He promises to return to them, but after word comes of his death, they die of grief. Hundreds of years later, the sisters continue to linger as spirits in the mortal realm, awaiting Yukihira's return, still attached to their mortal love.


Toshio Hosokawa opens his modern Noh-opera with sounds of the ocean as a monk comes ashore and encounters a lone pine tree. After he learns that this is the grave marker for the two sisters, he prays for their souls. Matsukaze and Murasame then appear to him and sob. Matsukaze, wearing the robe of Yukihira, mistakes the pine tree for her lost lover and tries to embrace it. Murasame is unable to calm her. The monk offers a memorial service and then in a dream, the spirit sisters disappear. The opera closes with the sound of hundreds of pine needles falling from the sky, touched by wind (Matsukaze) and showering the ground like rain (Murasame).


Hosokawa, born in 1955, studied in Germany and is considered Japan's most prominent living composer.  His compositional process is strongly informed by concepts of Zen Buddhism and nature.


In a co-production with the Spoleto Festival, the Lincoln Center Festival brings Matsukaze to the Gerald W. Lynch Theater with a new production that reflects its American premiere. Spoleto Festival resident conductor, John Kennedy will conduct the Talea Ensemble with a cast of four soloists and small chorus.
For more information:


Trailor for Berlin Production:




Arte TV short documentary (in French or German only)
Purchase Tickets: Lincoln Center Festival
July 18-20, 2013
Gerald W. Lynch Theatre
New York, NY
Composer: Toshio Hosokawa
Libretto: Hanna Dübgen
Director: Chen Shi-Zheng
Conductor: John Kennedy
Set design: Chris Barreca
Lighting design: Scott Zielinski
Video design: Olivier Rosset
Costume design: Elizabeth Caitlin Ward
Cast: Pureum Jo (Matsukaze); Jihee Kim (Murasame); Gary Simpson (Monk); and Thomas Meglioranza (Fisherman)
---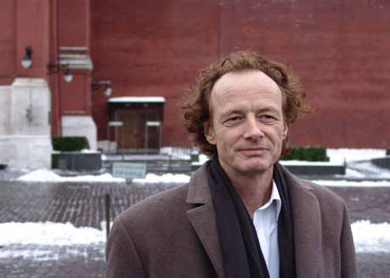 In May of 2013, Swiss/Austrian composer Beat Furrer will be in residence with the Talea Ensemble in NYC. This intensive week of immersion will include many layers of engagement with the composer: open rehearsals, lectures, in-concert discussions, performances of his chamber works, all culminating in the American premiere of Furrer's masterpiece evening length FAMA, "an aural theatre in eight scenes."
In 2001, Furrer wrote in the notes to his first opera, Orpheus's Books, "The narrative, compressed into a single instant and captured in endless repetition, is projected into changing spaces. Filtering processes cause individual layers to recede into the background or come to the fore, thereby generating contrasting perspectives. Linear time gives way to spatial depth: processes are »verticalized«, and momentary snapshots are probed by movable filters in ever-new perspectives." These ideas have already been at work in his earlier pieces, Nuun and still, and have proven to remain at the center of his thought, providing further impulse to create FAMA.
FAMA is scored for 22 instrumentalists, 8 singers, and one actress. The concept of the work borrows from a description of Roman poet Ovid's "Metamorphoses," of the home of the goddess Fama (the Goddess of Rumor), "a place to which all the events and sounds of the world come and find resonance." This space has an "overwhelming sensuality" where, "There is no shouting, but a murmur, like the sea, that sounds from a distance, or the last echoing rumble of thunder." With this metaphor, Furrer adds another layer of narrative taken from Arthur Schnitzler's short novel, "Fraulein Else," about a young girl forced into prostitution in order to support her debt-ridden father.
Furrer conceived of a "space within a space," a box designed as an instrument of and in itself, where the audience lies inside and the musicians and singers outside. The walls are moveable and are made of an acoustically reflective material on one side, and an absorbent material on the other, harnessing and transforming the perceptual space and in effect, the soul of Schnitzler's character as she descends into madness. FAMA is intensely personal, evocative of existential drama, pain and heartache found in the sonic tapestry of the work. Furrer believes that every note's decay is rich with drama and that every musical gesture has the power to tell a story. The musical materials that Furrer constructs can be heard as projections of Else's thoughts, turning into shards as the piece progresses, changing context and meaning as her identity is lost. FAMA consists of scattered muttering and whispering of voices and instruments, a solo violin, a dialogue between bass clarinets and an unsettling scene featuring Else's hysterical speech accompanied by contrabass flute.
FAMA (2004-2005)
Aural theater in eight scenes for large ensemble, eight-part (SSAATTBB) and actress
Texts: Arthur Schnitzler, Lucretious, Carlo Emilio Gadda
Program Note:
A young woman before a mirror "Am I really so beautiful? – Is that me there who speaks?" She experiences herself though the projections of the society around her, reflects in the image of others. Her nakedness shows her exposed, defenseless, an object of desire. An obsessive view from without: she has not yet found herself, remains a stranger to who she is. In Schnitzler's novel, Fräulein Else – which appears as the basic narrative layer – is sent out into the fine world of a glitzy Italian hotel in the Dolomites. Else has a hopeless, demure sense of the direction in which this society is leading her, a society whose women are kept on the end of leads attached to pearl collars. "When I marry, I will most probably do it cheaper" – marriage is another form of prostitution. Her mother's beseeching letters pressure her: Else must find money to support her debt-ridden father, first thirty and then fifty thousand guilders. The sponsor's price is high and leads Else to a world of self-destruction, a further "victim on the altar of a world of total reification" (Furrer).
The U.S. Premiere of FAMA:
The box theatre no longer exists since its last presentation in 2006. However, Beat Furrer and Talea are collaborating to present FAMA in an un-staged concert version. They will be joined in two concerts presented at the Bohemian National Hall by New York-based vocal ensemble, Ekmeles, and actress/singer, Bo Chang.
May 16th and 17th, 2013 8:00PM
Bohemian National Hall
321 East 73rd Street
New York, New York 10021
To reserve free tickets for May 16 concert, please visit:
http://www.acfny.org/event/beat-furrer-fama/
To reserve free tickets for May 17 concert, please visit:
Bo Chang, actress
Tara O'Connor, contrabass flute
Ekmeles vocal ensemble
James Baker, conductor
Presented by the Austrian Cultural Forum and Bohemian National Hall.
Generously funded by ProHelvetia Ernst von Siemens Musikstiftung and the Harry and Alice Eiler Foundation.

With the friendly support of:
---
iNSIDE Out Chamber Music Concert
Three nights prior to the performances of FAMA, Talea will present an evening of Furrer's chamber music at the Austrian Cultural Forum. This concert serves as a glimpse inside Furrer's sound world. Audiences will have the opportunity to engage with the composer during an informal in-concert discussion, thus gaining more insight into the concepts behind his work.
May 14, 2013 7:30pm
Austrian Cultural Forum
11 East 52nd Street
New York, NY 10022
Program:
Beat Furrer: Lotófagos I (2006)
Beat Furrer: Studie for Piano (2011) *US Premiere
Beat Furrer: Scene VI, from FAMA (2004)
Beat Furrer: Lied (1993)
Tony Arnold, soprano
Tara Helen O'Connor, contrabass flute
Steven Beck, piano
Yuki Numata Resnick, violin
Greg Chudzik, double bass
Presented by the Austrian Cultural Forum.
Generously funded by ProHelvetia and Ernst von Siemens Musikstiftung.

With the friendly support of:
Beat Furrer Composition Lecture
Manhattan School of Music
132 Claremont Ave, New York
May 13, 8 PM
Reservations required: E-mail talea@taleaensemble.org
Open Dress Rehearsal
Bohemian National Hall
321 East 73rd St., New York
May 16, 4-5 PM
Reservations Required: E-mail talea@taleaensemble.org
About the Composer:
From an interview on Universal Edition's page on the composer (his publisher from the early 1980s-1995), Furrer says about his work, "For each piece I want to create the material and the interrelationship of the intervals anew. Composing would not interest me if I had the impression that I was reproducing a well-worn concept rather than taking a step in a new direction. Surely, some works are recognizably linked together in that they spin on the same idea but always, that idea appears in a completely new light". Beat Furrer's work can be seen as an exploration on modalities of expression, always curious about context and meaning and how they transform musical material. This has led to a rich sound world of extended instrumental and vocal techniques. His body of work is impressively vibrant and multi-layered, with a stunning luminosity.
Beat Furrer was born in Switzerland in 1954. He relocated to Vienna 1975 to pursue studies with Roman Haubenstock-Ramati (composition) and Otman Suitner (conducting). In 1985 he co-founded Klangforum Wien, which he directed until 1992 and is now regarded as one of Europe's leading contemporary music ensembles. He remains with the ensemble as conductor. He was awarded the Music Prize of the City of Vienna in 2003 and the Golden Lion, for the monodrama "FAMA," at the 2006 Venice Biennale. Furrer has been a professor of composition at the University for Music and Performing Arts in Graz, Austria since 1991.
---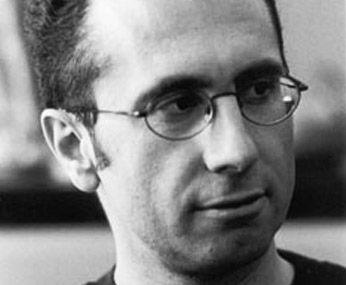 Tzadik
EMPAC
Fausto Romitelli:
Amok Koma (2001)
Domeniche alla periferia
dell"impero (2000)
La sabbia del tempo (1991)
Nell"alto dei giorni
immobili (1990)
Blood on the Floor,
Painting 1986 (2000)
In Spring 2012 Talea recorded a very special CD of Fausto Romitelli"s music at the finest American recording institution, EMPAC, which was released on Tzadik in July 2012. The CD consists of five world premiere recordings and the first release of Romitelli"s music on an American record label.
Talea has become connected to Romitelli"s body of work after bringing this unique composer"s voice to the United States through six US Premieres in the past two years, including the first American performance of the cycle Professor Bad Trip in 2010, and the United States premiere of his final masterpiece, An Index of Metals in 2011. Romitelli"s music is a collage of styles that defy classification; his work drawing from all corners and incorporating timbres associated with psychedelic rock music and spectral harmony. From screaming electric guitar and electronics to sensual textures, his music is fresh and innovative in the contemporary canon. At times, his hellish sound-world evokes nightmarish and hallucinatory qualities that inspire a visceral listening experience. Romitelli"s career was just beginning to flourish when his life was tragically cut short at age 41. As Talea has dedicated so much to this remarkable composer, this new recording on Tzadik will be a special landmark and tribute to a modern master.
Talea is thrilled to collaborate with Tzadik and EMPAC on this project. Get your copy here: Tzadik.com
---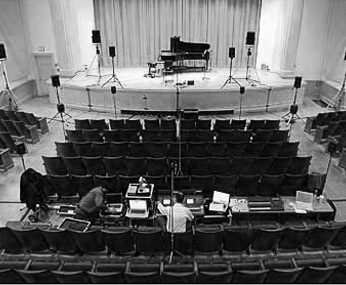 2014 Dates TBA
Chaya Czernowin
Composition Faculty
Hans Tutschku,
Composition Faculty
Dr. Steven Kazuo Takasugi,
Managing Director/
Composition Faculty
Beginning in the summer of 2012, the Harvard Summer Institute for Music Composition is proud to host its first International Summer Course for Composers of New Music. The gathering of twelve young composers will take place in two of England's best known sites: Concord's historic Colonial Inn and Harvard University in Cambridge, Massachesetts.
During the first week of two-week residency, composers will meet with the composition faculty for individual lessons and meet each other in organized one-on-one sessions to discuss their compositions. Furthermore, each composer will offer a presentation before the entire group, introducing his or her music for feedback and discussion.
During the second week of the course, these activities will continue supplemented by lectures on notation, instrumental techniques, and full practical application of compositional knowledge and realization through intense and focused rehearsals as the Talea Ensemble joins the course in Harvard's historic and newly renovated Paine Hall. Here Talea will prepare two full-evening concerts of twelve world premiere pieces that the composers have written commencing eight months prior to the public event. Works involving electronic setups will be welcome. Additionally, during the last days of the course, a symposium open to the public will take place focusing specifically on some of today's most pressing-aesthetic issues and the new technologies.
International lecturers and young composers from diverse music departments from across North America and overseas will be invited to participate in round-table discussions and attend the concerts and receptions. Admission to the concerts and symposium is free to the public.
The Harvard Summer Institute is made possible by the generous support of Harvard University, Art Mentor Foundation Lucerne, the Harry and Alice Eiler Foundation, and the administrative staff of Harvard Music Department.
---