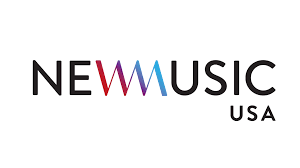 New Music USA and the Talea Ensemble are thrilled to introduce the inaugural cohort of the NYC New Music Impact Fund. The Impact Fund, a new project of New Music USA, represents the first major effort to aggregate and amplify the voice of the New York new music community online. It supports new residency relationships, provides general operating support, and leverages New Music USA's online platform to share events and news with a growing fan base.
THE COHORT
American Lyric Theater (ALT) | Arts for Art | Bearthoven | Ensemble Pamplemousse | Harvestworks | Jack Arts, Inc. | JACK Quartet | loadbang | Look + Listen | Mivos Quartet | Music at the Anthology, Inc. (MATA) | PRISM Quartet, Inc. | PUBLIQuartet | RighteousGIRLS | So Percussion | Sybarite5 | TAK | Talea Ensemble | Talujon | The Jazz Gallery | thingNY | Wet Ink Ensemble | Yarn/Wire | yMusic
Sign up to stay in tune with us and the rest of the Impact Fund cohort and get all our latest news and events (concerts, collaborations, residencies, album release parties, and much more) in your inbox. Subscribe here!
Together, we will tackle challenges facing the NYC new music community today, create a vibrant public identity for the sector, build connections and collaborations, and find innovative solutions to the need for increased performance and rehearsal space. Follow us and help make new music in the city more visible and accessible for all!
About The New York City New Music Impact Fund
The New York City New Music Impact Fund is a new program, supported by a three-year, $495,000 grant from The Scherman Foundation's Axel and Katherine Rosin Fund, that distributes general operating and residency grants to smaller new music ensembles, venues, and presenters (many of which are artist-led) and uses our web platform to create a home for the community and market their work in new and creative ways.
The inaugural cohort was selected by the following panelists: Patrick Castillo, composer and executive director of Hotel Elefant | Laura Kaminsky, composer | Allison Loggins-Hull, flutist and co-founder Flutronix, composer, and educator | Kristin Marting, artistic director of HERE | Ryan Muncy, saxophonist, director of institutional giving, and co-director OpenICE with ICE | Kathleen Supové, pianist | Yulun Wang, owner of Pi Records
About New Music USA
New Music USA is devoted to fostering the creation, dissemination, and enjoyment of new American music. New Music USA places special emphasis on broadening the public community for the music and musicians whom we serve.