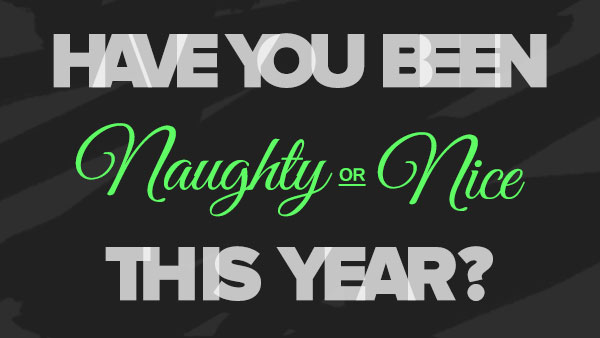 Wondering if Santa's coming down your chimney?
Talea has the inside look at Santa's list:
Gave a compliment?
✔ Nice!
Didn't get your flu shot?
✘ Kinda naughty
Listened to a new composer?
✔ Definitely nice!
Didn't try anything new?
✘ Not naughty, but kinda boring.
Took a risk on a world premiere?
✔ Very nice!
Made a paper plane with your program and flew it at the performers?
✘ Most likely that was naughty
Made a charitable donation to the Talea Ensemble?
✔✔ Not only do Santa and the IRS think that's really nice, but the Talea Ensemble agrees!
Haven't done that yet?
You're not naughty; in fact, you have until midnight on December 31st!
For every $10 you donate to the Talea Ensemble, you receive one raffle ticket for a $300 gift certificate to The Modern, MoMA's unique restaurant located at 9 East 53rd. St in New York City.
Support New Music!

Or send contributions directly to:
Talea Ensemble
37-18 Northern Blvd. Suite 208
Long Island City, NY 11101