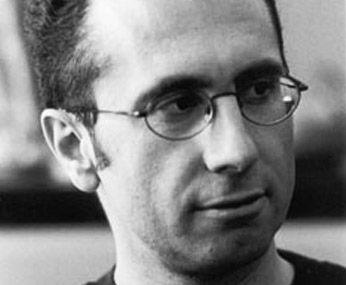 Tzadik
EMPAC
Fausto Romitelli:
Amok Koma (2001)
Domeniche alla periferia
dell"impero (2000)
La sabbia del tempo (1991)
Nell"alto dei giorni
immobili (1990)
Blood on the Floor,
Painting 1986 (2000)
In Spring 2012 Talea recorded a very special CD of Fausto Romitelli"s music at the finest American recording institution, EMPAC, which was released on Tzadik in July 2012. The CD consists of five world premiere recordings and the first release of Romitelli"s music on an American record label.
Talea has become connected to Romitelli"s body of work after bringing this unique composer"s voice to the United States through six US Premieres in the past two years, including the first American performance of the cycle Professor Bad Trip in 2010, and the United States premiere of his final masterpiece, An Index of Metals in 2011. Romitelli"s music is a collage of styles that defy classification; his work drawing from all corners and incorporating timbres associated with psychedelic rock music and spectral harmony. From screaming electric guitar and electronics to sensual textures, his music is fresh and innovative in the contemporary canon. At times, his hellish sound-world evokes nightmarish and hallucinatory qualities that inspire a visceral listening experience. Romitelli"s career was just beginning to flourish when his life was tragically cut short at age 41. As Talea has dedicated so much to this remarkable composer, this new recording on Tzadik will be a special landmark and tribute to a modern master.
Talea is thrilled to collaborate with Tzadik and EMPAC on this project. Get your copy here: Tzadik.com