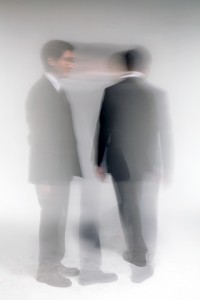 Welcome to the Talea Ensemble's newly revamped website! With this digital makeover we are pleased to announce the 2011-12 season and several new features of the site itself: updated audio/video clips as well as the beginning of a regular blog series that will feature the contributions of performers, composers, and audiences.
2011-12 marks Talea's fifth full season, and continues the innovative and unpredictable thematic programming which we strive to present. Bringing forward new works for the first time is the most exciting aspect of what we do, and a number of commissioned works will receive their premieres this season, from emerging composers to internationally established figures. There will be classics of experimental music mixed with more recent works that illuminate them in new contexts. A major event in December is a concert of microtonal music, with a conference at Columbia University earlier in the day. We also continue our commitment to the music of the late Fausto Romitelli. After having introduced much of his music to the US for the first time, we will be recording a disc of his music, presenting a portrait concert, and taking his music on tour.
Talea also continues its commitment to working with student composers, many of whom are already heavily involved in the professional worlds of new music; we will be in residence at four universities this season. And we continue our ongoing relationship with the arts-driven Roger Smith Hotel in midtown Manhattan, presenting a series of concerts integrating traditional repertoire with the new through thematic links and informal concert discussions. These continue to be some of the most enjoyable and rewarding ways for us to reach out to audiences, many of whom are regular attendees.
We look forward to seeing you this season!
-Anthony Cheung
Artistic Director, Talea Ensemble